When it comes to the holidays, a festive holiday cocktail is always appreciated. However, there's something to be said about enjoying a simple glass of wine during the holiday season.
It will help lubricate you to tolerate the unwanted political discussions at the dinner tables and maybe even soften your reaction to a gift that you weren't really expecting (and really have no use for).
Therefore, gift your loved ones (and maybe even yourself) a bottle of wine for Christmas. In this article, we'll look at 22 of the best wines that make great presents. We'll also share some pairing suggestions that go with it. After all, what's a glass of wine without a meal to go with it?
22 Best Wines to Gift 
Below, we will explore 22 of the best wines to give—these range from red to white to bubbly and everything in between. We'll also share some great pairings that go with each one.
DAOU Cabernet Sauvignon 
This is an elegant red wine that features notes of baking spices and blackberry. It has an herbal undertone. It's sure to pair well with your holiday pot roast.
Shake Ridge Vineyard, Tank Garage Winery Middle Finger 
The best description for this wine comes from Tank, so let's take a look at that. "Middle Finger embraces what matters and tells everything else to get f*cked." 
This wine is made from 95% Barbera, 3% Primitivo, and 2% Graciano. The aromas of this wine are maraschino cherry, herbal cherry, and violets in bloom. The flavor is a tart strawberry candy, creamy vanilla bean, and blue ice. 
Jean-Jacques Auchère Sancerre 
If you tend to have a more potluck style to your Christmas spread, it's a bit more challenging to find a wine that will pair with eclectic dishes. However, that's where Jean-Jacques Auchère Sancerre comes in. This white wine, a Sauvignon Blanc, goes well with spicy foods, seafood, pork, and veggies.
Guigal Cotes du Rhone Rouge 
A variety of grapes: Mourvedre, Grenache, and Syrah have been blended to create this delicious red. It's rich in spicy tannins, juicy black fruits, and earthiness. If you are having steak at your Christmas gathering, this is definitely the wine for you.
Pol Roger Brut
One of the best ways to toast the end of a terrible year is with a glass of bubbly. This bubbly selection is packed with accents of tangerine zest, poached pear, and toasted brioche; this is an excellent introduction to the world-renowned Champagne house.
Super Geisha Pét-Nat Sparkling Wine 
This is another great selection from Tank Garage Winery. It took them several vintages to refine this Pét-Nat, but they finally did it! This is perfect for your holiday celebrations.
This sparkling wine is made the same way the French do it. The juice is bottled before the first fermentation is completed. This allows the native yeast to create bubbles in the bottle.
This wine boasts notes of orange blossom and jasmine with tropical fruit. It offers a well-balanced acidity.
Frank Family Chardonnay 
This full-bodied Chardonnay from the Frank Family will stand up to the rich holiday foods that would likely overwhelm other white wines. The vanilla, lemon curd, and yellow apple notes in this bottle are balanced by citrusy acidity.
Santi Infinito Rose DOC
At the forefront of this gorgeous Italian wine, you'll find roses and pomegranates. You can sip on this while you're cooking dinner or nibbling on appetizers at a party. Either way, it's a wine that's sure to please. 
Mi Sueño El Llano Red 
Acclaimed winemaker Rolando Herrera is the leader of Mi Sueño Winery. This wine is the same that is served at Presidential dinners at the White House. If it's deserving of that much recognition, imagine how exciting it will be for a holiday meal in your home.
Segura Viudas Brut Reserva 
This is another sparkling selection that is highly acclaimed- at an affordable price. You will be thrilled to get your hands on this! It's like finding the perfect gift for that special someone without breaking the bank.
Invivo X by Sarah Jessica Parker 
Sarah Jessica Parker joined up with a team of renowned winemakers to create this Sauvignon Blanc; this is a layered white wine with notes of key lime, grapefruit, and passion fruit. This bottle would be a hit at any party- especially those special girls' night-out fests!
Vie di Romans Dessimis Pinot Grigio 
If you're looking for a new wine to excite your guests, this one will do it! It goes against the traditional grain in so many ways. It's a white wine, made from a white grape- but the grape is treated as a red one.
This means that the skin stays on longer, which extracts the tannins and color from the skin. The result is a full-bodied wine with hints of toasted almond and pear.
Malvira Roero Nebbiolo 
This ruby-red wine features firm tannins and persistent acidity. The flavor palette is bright, tart cherries; this Italian wine can be enjoyed with things like aged cheeses, pasta, and grilled meats.
Chateau Raymond-Lafon Sauternes
This sweet dessert wine unites the enticing flavors of saffron and toasted nuts with a honeyed richness. You can close out your Christmas meal with a sweet treat and a glass of this delicious wine.
Mayacamas Cabernet Sauvignon 
For more than a century, Mayacamas have been served on tables at Christmas time. This wine was created in 1889, and the classic Napa Cab drinkers find it absolutely delightful. It provides a stunning flavor with spice, leather, black currant, and tobacco.
Chandon Blanc de Pinot Noir
This Christmas, you deserve to splurge a bit on a bottle of wine. You've had a reasonably tricky year and need something light and airy to kiss it all goodbye. This sparkling Chandon will sweeten your mood with the aromas of raspberry and strawberry.
Niepoort Tawny Port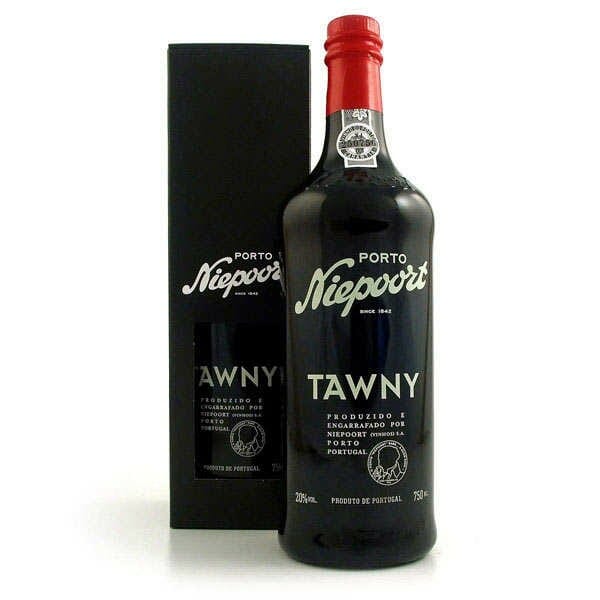 This dessert wine features dried fruits and nuts. Perhaps this might be a good alternative for Santa instead of the traditional milk and cookies? Maybe a glass of this wine with a piece of chocolate cake or perhaps a serving of crème brulée?
Côte des Roses Rosé
This rosé from the south of France will transport you from the winter wonderland you are into a beautiful, sunny beach. The floral aromas of this wine develop into a fruity flavor on the palate, incorporating subtle herbal notes.
This wine goes well with shellfish and is a great choice to sip on while nibbling on appetizers.
Olivier Leflaive Bourgogne Rouge Cuvée Margot
This pinot noir is a smooth wine, which makes it ideal for sipping. It provides some slight nuances of raspberry and allows the earth tones such as the forest floor and mushroom to float to the front; this is a great option to pair with pork dishes.
Serenello Prosecco 
This selection is perfect for popping open to celebrate the end of the year- and the beginning of a new, (hopefully) better one. This sparkling wine is bursting with notes of apple and citrus, with a floral aroma. This wine is versatile, which means it can complement a variety of foods from shellfish to salads- and even a charcuterie board.
La Cana Albarino 
If your Christmas meal is a bit on the lighter side this year, this wine should be on your shortlist. This bottle features a bright minerality with notes of peach and grapefruit. It pairs pretty well with veggie dishes, lean fish, and shellfish.
Billecart-Salmon Brut Rosé
Mr. Wilfred Wong, an acclaimed wine critic, said that this could be the wine he took with him to a deserted island. However, though it's been a wild ride lately, we're not marooned on an island yet. Still, you can enjoy this delicious wine as part of your Christmas meal- or gift-giving. 
Conclusion 
In this article, we've mentioned a lot about drinking these wines at your holiday gatherings. However, they also all make lovely gifts for that special someone in your life and on your list. There's nothing better than sharing a glass of wine with a loved one.