Your friend or family member is a rapper and a special occasion is just around the corner – you're panicking! You want to gift them something cool that shows your knowledge of the genre and a hip hop music lover might not be the easiest to shop for. Don't worry. The good news is there are a million and one hip-hop gift ideas for aspiring rappers from collectibles to exclusive rapper merchandise to footwear accessories.
Whether you are after the greatest or the latest gifts, or just need some inspiration, here are gift ideas that appeal to all the rap heads. Whether the person is a fan, aspiring hip hop artist and even industry-hardened veterans.
In a rush? Here are our quick rap gift picks:
These gifts for rap lovers will allow help them upgrade their music listening game. Or just simply make them smile. They will also help them to creatively compose their own jams. It doesn't matter whether their interests are in old school hip hop, new school, pop or other genres, there are hip hop gifts on the list for every music lover on this gift ideas for aspiring rappers list.
​1. Tupac or Biggie Funko Figure
Tupac in Overalls - Funko Pop Figure
as of January 6, 2022 7:47 am
In this world, you are either a Tupac or biggie person (by the way, if you know your hip hop, the correct answer is they were both legends in the rap game!)
Tupac shakur and Biggie Smalls are legendary figures when it comes to the realms of hip hop music.
And, what better way to show your love than by gifting this Funko Tupac or Biggie Rock Pop collectible to your friend or loved one.
It's a cool and fun way to show your love for Tupac or B.I.G.
Notorious B.I.G. with Crown - Funko Pop Collectible Figure
as of January 6, 2022 7:47 am
The collectible figure is about 3 3/4″ tall and has a rotating head of Tupac Shakur figure. It also comes in a displayable window box. The collectible also features a stylized, urban-vinyl look and has become  one of the best world entertainers of all time.
Turn up the heat of your friends and get their arms moving with this old school hip hop gifts collectible. Let them add it to their collection – it is a pretty good choice for anyone from 5 years up.
Got a germaphobe you need to gift? check out these antibacterial gifts.
2. The Rap Year Book
This awesome book contains the most important rap songs all the way from 1979 debated, discussed and also deconstructed.
It's educational, funny and highly entertaining. It is an inexpensive and thoughtful choice to gift your friend if you don't want to break the bank.
There's an insane amount of entertainment within – a load full of witty commentary, punctuated by real historical hip hop context.
The Rap Year Book: The Most Important Rap Song From Every Year Since 1979
as of January 6, 2022 7:47 am
The book is a 200 page gem that everyone would enjoy to read. Don't let the page count put you off.
It's a very easy read filled with images that even someone who isn't a book worm would find fun, especially if they're big into hip hop.
The book comes complete with infographics, informative footnotes, lyric maps, short essays by other artists and interesting illustrations of the artists.
The illustrations by Arturo Torres are over-the-top. But, it is the writer's style that makes the book even more interesting .
Interested in sports gifts for teenage guys?
It makes for a read that is interesting, educational, and what most people might call entertaining "controlled chaos".
By the end of the book, you'll have found commentary, rants, opinions, entertainment and more. Something for everyone.
​3. How to rap: The art and science of the Hip-Hop MC
You can gift your lover or friend this book and add a smile to their faces, BUT only if they don't take it the wrong way!
The title of this book could potentially get their back up and they may get defensive. "You tryna' say I can't rap already?"
So you may have to break down the book before handing it over. It talks about the science of rapping, not from a know-it-all point of view, but by letting different artists speak about how they go about the art. Talk of the different presentation styles or the work ethics.
The book is compiled from an extensive research on rapping. in fact, it is a first of it's kind that delivers candid insights from over 100 highly acclaimed artists in the hip-hop.
That includes Cypress Hill, Clipse, Nelly, Remy Ma, Public Enemy, Schoolly D. among others revealing stories behind their arts, downfall, challenges, insights, along their career line.
The books helps upcoming hip hop artists or anyone aspiring to become one understand that rap is more than just putting together words that rhyme.
It's more of an artform. That way, they will come out with a better understanding of the hip hop craft.
thank you gift for veterinarian
4. The Complete Rhyming Dictionary
Anyone that is aspiring to become a hip hop artist obviously has to start writing their own lyrics. You ain't big enough for a ghostwriter yet, homie.
Anything that can help them improve their craft will be highly appreciated. This book will make a perfect gift for them.
Rhyming Dictionary: Including The Poet's Craft Book
as of January 6, 2022 7:47 am
This is a simple, quick reference book that takes care of different rhyming words that are possible in the English language.
The book comes with a crazy complete reference work that is expanded, updated and redesigned to meet the needs of the today's evolving hop hop industry.
Are they taking a cruise anytime soon? Here are some surprise cruise gift ideas
We're talking over 10,000 new entries and over 60,000 words in all! Including consonants, vowels and also  one-, two-, and three-syllable rhymes.
Your aspiring artist loved one will be one book away from completing his rhymes whenever he or she gets stuck…and they will think of you every time they do it.
5. Vocal Effects and Autotune Processor
Whether you like it or not, vocal effects and autotune are a big part of the modern rap game.
My opinion? As long as it adds to and doesn't take away from the record, then it's great. But find out how your rapper friend feels before you give it to them as a gift. Or it could get awkward…
Zoom V3 Vocal Processor - 16 Studio Grade Effects
as of January 6, 2022 7:47 am
This Zoom V3 vocal processor is awesome. It is battery powered so can be carried all around the studio which your aspiring hip-hip acquaintance will appreciate.
It has 16 built in effects with delay, reverb and compression. It offers pitch correction and a harmony function to allow for two more backup harmonies while your friend raps!
You're not only buying him vocal effects for himself – you're buying him or her two backup singers too! Prepare to be popular when you hand over this gift.
To round it off, the Zoom V3 is compact and easily mounts on to a mic stand for streaming or recording. The perfect gift, if you want to splash out a bit.
Got a friend with a broken arm? Here are some Broken arm gift basket ideas
Bonus gift idea
Another gift if you want to go all out – why not grab your loved one a pair of headphones perfectly designed for hip-hop?
The wireless Sennheiser HD 450BT's are the perfect choice for both recording in the studio and using outside of it too. Watch your friend's eyes light up when he/she sees the respected Sennheiser brand come out of your gift box!
Sennheiser HD 450BT - Bluetooth 5.0 Wireless Headphones
as of January 6, 2022 7:47 am
If you want something a little more budget-friendly, try the HD 4.50 model, still the same quality brand, but the older model at a lower price. Or cop a pair of the hip-hop legend, Dr Dre's Beats EP headphones. They're not wireless but come provide great value and your aspiring hip hop artist friend will know exactly who makes these headphones.
Summing it up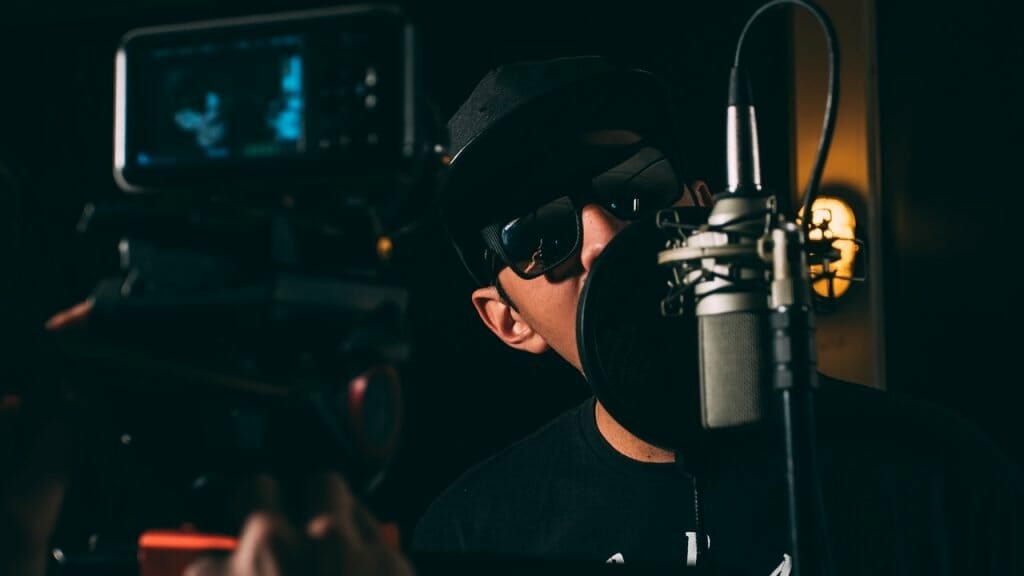 It's that time of the year again and you want to touch someones life with a gift. Although hip-hop gifts for rap lovers might sound like hard buys, they are not.
This post has hopefully pointed you in the right direction. There are various gift ideas for aspiring rappers you can choose from for gifting upcoming hip hop artists you value.
If you are also a fan and have plenty of cash to splurge or are on a budget, there are plenty of gems out there for you to choose from that make an awesome present.
Related posts
Ring bearer gifts for 2 year old
Thoughtful gifts for a millionaire