Weddings are wonderful times for family and friends to come together to celebrate two happy newlyweds.
However, they can also be incredibly stressful times, and not just for the couple! As a wedding guest, there is a certain pressure on you to get the perfect gift.
However, even with a registry, it can be difficult to find a gift to suit your budget or to even find the time to get it.
That being said, wedding gifts do not only have to be actual physical presents – as more and more people are giving cash as wedding gifts.
Money is a great way of allowing the couple to choose what they want for themselves, or indeed helping them pay for their honeymoon, the wedding day, any upcoming bill, etc.
However, there is definitely a better way of presenting it to them other than just giving them a check or a clutch of notes from hand to hand.
What Is a Creative Way to Give Money as A Wedding Gift?
When you see the word 'creative', you might worry thinking that the ideas are all going to be grotesque, expensive, or difficult to achieve.
However, none of that has to be the case! In fact, 'creative' really just means doing something original and fun, something that the happy couple will remember.
These ideas can take as much time or effort as you see fit.
However, a creative idea is always likely to be memorable – from a money cake to a hidden cash gift, there are plenty of different options for you to pass over a few dollar bills to a couple who deserves it!
8 Fun Wedding Money Gift Ideas
Let's take a look at some of the most fun ways to give cash as a gift at a wedding -time to let your creative juices flow!
Hide the Money in Another Gift
A great way of giving two surprises to the happy couple is by hiding the money in another gift.
Now, understandably, if you are going to be giving them money, then it is unlikely that you will also want to get them an expensive gift on top.
However, you do not have to invest much in the other gift.
In fact, as an added bit of humor, you could even make the other gift a little cheesy or silly!
Opt for something like a travel bag, a pair of shoes (one for each person in the relationship), a bowl, a basket, etc.
This will also make the handing over of the money more memorable.
Get a Gift Card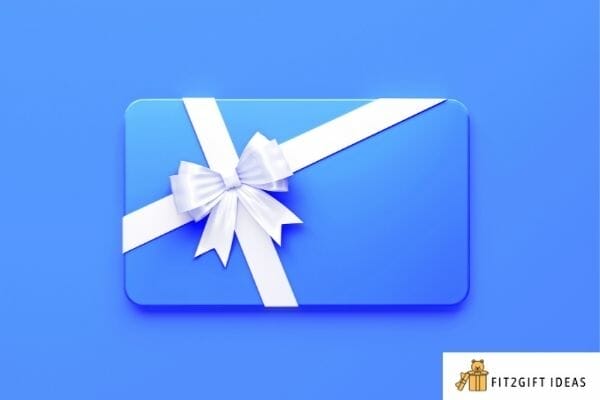 Not everyone likes the idea of handing over stone cold cash. It may feel a little improper to just give cash outright.
That being said, that does not mean that you have to give up on gifting money altogether!
If you would still like to give the happy couple something that they can spend, opt for a gift card.
It could be for their favorite store, online stores with a wide array of options (such as Amazon), a furniture store for their new home, etc.
Give them the gift card in a separate greetings card with a nice note and let them know why you chose that particular gift card.
The gift will still be personal and will allow them to make their own choices.
Make a Money Tree
The great thing about this gift is that it can be very easy to make, and you can get multiple people involved!
Simply choose a few raggedy branches, or to make it easier for yourself, get yourself some strong, adjustable metal wire.
You will need a good amount of it to ensure that you have enough for a strong tree trunk and plenty of branches. You can either stand the tree on its own metal roots or put the tree into an old pot and pour a little concrete inside for stability.
Moreover, the tree itself can become a gift to the couple as they can use it as ornamental decor in their home or even bring it out for the holidays. For the leaves, simply scrunch up, or fold the cash into shapes that you like for the tree. Then, use string to attach them to the tree or use the tree's own metal branches to wrap around them.
Obviously, the more cash you have, the better the tree will look! This can easily be achieved by using smaller bills or by involving more people in the gift, making it an ideal group present.
Give Them a Money Jar
An idea that is a little less original but still a timeless classic is the money jar. You can decorate the jar as you please, perhaps even decorating it with photos of the happy couple and precious memories. Again, you could get others to be a part of it or make it something completely unique to you. Just remember to include a card so that they know who to thank!
A Giant Check
One of the big TV cliches from over the years is the giant check that contestants receive on game shows – a little cheesy, but, let's face it, we've all always wanted one! To shake the hosts' hands as the confetti falls around us and embarrassing crying photos are taken – it's living the dream. So, why not provide that to your loved ones on their wedding day?
Aside from the giant check, you could even make a whole set-up by having other friends stand nearby with confetti cannons and ensure that someone in the vicinity has their camera on – or that the wedding photographer knows what you are about to do! This will make a terrific show for bigger amounts of money and can be made even funnier with smaller amounts of money.
Cash Wedding Cake
Who needs a real wedding cake when they can have a cash alternative? What's great about this idea is that it is also very easy to make and set up! Roll up your cash, and place the bills side by side to make a cake. It works even better when you can make them into tiers. Then, you can decorate the cake with miniature brides/grooms, balloons, flowers, etc. Make sure that no one tries to slice into it, and let the happy couple take it all home!
A Personalized Money Box
Making a personalized money box is an excellent way of showing your appreciation for the couple and is a tad more creative than the classic jar option. The best thing about this type of box is that the couple can keep it forever.
You can choose a beautiful box or make one yourself with a photo of the couple on it, the date of their wedding engraved on the side, little tokens of everyone at the wedding on the box, etc. This way, the couple can keep the box to use in their home, as decoration, or as their very own money box for any future plans that they have together.
Origami Money
Finally, something that has become increasingly popular on the internet is to make origami shapes out of cash. There are plenty of tutorials online that do not have to take too long to watch and follow.
Origami folding also makes the money-giving that much more of a surprise and will likely make the couple not want to unfold them! This way, the happy couple will see just how much effort you have put into their gift and will appreciate it that much more.
Summary
Whether you are there to support a bride or a groom, you do have a duty to give a great wedding gift. While money may seem like a thoughtless gift in some ways, putting a little effort into the presentation will help a lot. As you can see, it does not take much to make gift money creative – to provide a gift that the married couple will remember forever.
Read Also: